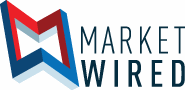 CANNES, FRANCE, Apr 13, 2010 (MARKETWIRE via COMTEX) -- MIPTV -- Arab Radio and Television Network (ART), the leading Arabic language television network in the Middle East, and NeuLion, Inc. (CA:NLN 0.64, +0.02, +3.23%), an end-to-end IPTV service provider of live and on-demand international, sports and variety programming delivered via broadband, today announced a long-term partnership to distribute ART channels using NeuLion's IPTV platform in Canada.
ART, through International Media Distribution (IMD), the global distribution arm of ART is the exclusive aggregator and provider of Arabic content. The new television service leverages ART/IMD's extensive library and premium content coupled with NeuLion technology for a new Arabic IPTV destination in Canada. The network has the largest Arabic movie library in the Middle East including family dramas, series, and plays.
The partnership names NeuLion as the exclusive IPTV technology provider and ART/IMD as the exclusive Arabic content provider to NeuLion in Canada to offer to all IP platforms including PC, TV through set top box, mobile and other IP enabled devices.
The new service, branded Talfazat-ART, will offer Canadian viewers access to ART/IMD's deep menu of channels including family entertainment, movies, and music. The Talfazat-ART service will launch in June 2010 and be offered as both a subscription and pay-per-view service.
"As the world's leading Arabic content provider, we are eager to extend and further develop our distribution through partnership with NeuLion for the latest and high-tech IPTV distribution to satisfy the high demand in the Canadian market for Arabic Channels exclusively offered by IMD," said Karim Abdallah, CEO of IMD/ART.
According to Statistics Canada, people of Arab origin make up one of the largest non-European ethnic groups in Canada and the number is growing. In recent years the number of people of Arab origin rose by 27 percent, while the overall population grew by only 4 percent.
"This partnership combines the best in technology with the best Arabic content, together creating an unmatched television service for an underserved market," said Nancy Li, CEO of NeuLion. "We are pleased to provide Arab audiences in Canada ART/IMD's top-tier programming and believe that viewers will greatly benefit from this new television service."
As a leader in the IPTV space, NeuLion offers time shift capabilities, unlimited channel capacity and easy access to video on demand content, further expanding the reach and exposure of ART/IMD's programming.
About IMD/ART IMD/ART is the leading aggregator and marketer of niche television services to ethnic communities around the world. Among the languages distributed by IMD are Arabic, Italian and Greek. Its global presence, through its offices worldwide and alliances with major content providers and distribution platforms, has positioned IMD as one of the premier distributors of foreign language channels in the world, providing the best Middle Eastern and European programming to link communities to their homeland.
About NeuLion Based in Plainview, NY, Sanford, Florida and Toronto, Ontario, NeuLion, Inc. (CA:NLN 0.64, +0.02, +3.23%) works with content partners to develop end-to-end solutions for multimedia IPTV services. The NeuLion IPTV Platform encodes, delivers, stores and manages an unlimited range of multimedia content and the Operational Support System (OSS) maintains all billing and customer support services. Content partners are responsible for content aggregation and the sales and marketing for the individual IPTV service. The Company ranks as a world leader in customer/partner relationships with sports, international and specialty television content partners including, in sports, the NHL, the NFL, NCAA Division I schools and conferences and, in respect to international and specialty television aggregators and networks, KyLinTV (Chinese), ABS-CBN (Filipino), Talfazat (Arabic), TV-Desi (South Asian) and Sky Angel (Christian). Customer/partner content can be viewed by way of the Internet on PCs and mobile devices and on the television through the Company's IPTV set top box.
Forward-Looking Statements Certain statements herein are forward-looking statements and represent NeuLion's current intentions in respect of future activities. These statements, in addressing future events and conditions, involve inherent risks and uncertainties. Forward-looking statements can be identified by the use of the words "will," "expect," "seek," "anticipate," "believe," "plan," "estimate," "expect," and "intend" and statements that an event or result "may," "will," "can," "should," "could," or "might" occur or be achieved and other similar expressions. Forward-looking statements involve significant risk, uncertainties and assumptions. These factors should be considered carefully and readers should not place undue reliance on the forward-looking statements. Although the forward-looking statements contained in this release are based upon what management believes to be reasonable assumptions, the Company cannot assure readers that actual results will be consistent with these forward-looking statements. These forward-looking statements are made as of the date of this release and the Company assumes no obligation to update or revise them to reflect new events or circumstances, except as required by law. Many factors could cause the actual results, performance or achievements of the Company to be materially different from any future results, performance or achievements that may be expressed or implied by such forward-looking statements. A more detailed assessment of the risks that could cause actual results to materially differ from current expectations is contained in the Company's most recent annual MD&A filed on www.sedar.com as well as in the "Risk Factors" section of the Company's most recent annual report on Form 10-K filed on www.sedar.com and available on www.sec.gov.
Press Contact:  Jennifer Powalski NeuLion 516-622-8334 Email Contact  Mohamed Elkhashab ART/IMD 718-227-7222 Email Contact  Investor Relations Contact: G. Scott Paterson NeuLion 416-368-6464 Email Contact   
SOURCE: NeuLion, Inc.
http://bit.ly/9lt9Dz  
Copyright 2010 Marketwire, Inc., All rights reserved
(Yimber Gaviria, Colombia)